What is EQIP?

The Environmental Quality Incentives Program (EQIP) is the heart of NRCS conservation programs. With more federal funding provided in the 2002 Farm Bill, EQIP is the primary tool for private landowners who want to put soil and water conservation on the ground in the Midwest and across the nation.
How Does EQIP Work?
EQIP provides technical assistance and cost-share payments to producers. EQIP plan of operations are developed with producers and conservation professionals.
Plans that are selected and funded receive cost-share–money to help turn that plan into reality. The NRCS goal is to help landowners protect soil and water resources and EQIP funds are dedicated to putting dollars in the hands of those individuals. Cost-share rates vary from state to state, but range from 40-75 percent of the cost of conservation practices. For new or limited resource farmers, even more financial assistance is  available.
EQIP addresses natural resource issues associated with livestock operations and agricultural production. Funds are directed toward operations and projects that offer the greatest environmental benefit.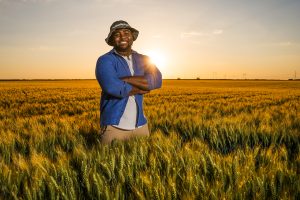 How can EQIP Help My Operation and My Land?
Terraces
Conservation tillage
Nutrient management plans
Designs and plans for animal waste management structures
Fencing materials and designs
Forest stand improvement, thinning
Wetland restoration
Grazing management plans and materials
Streambank protection
Grassed waterways
Plans and seed for buffers and filter strips
Pest management
Is EQIP For You?
If you have natural resource concerns on your land and are interested in making a commitment to conservation, EQIP could be the answer. NRCS resource professionals are here to help you make the best conservation plan for your land. EQIP could provide the funds you need to make it happen. Is EQIP your natural resource solution? Contact your local NRCS office and find out!